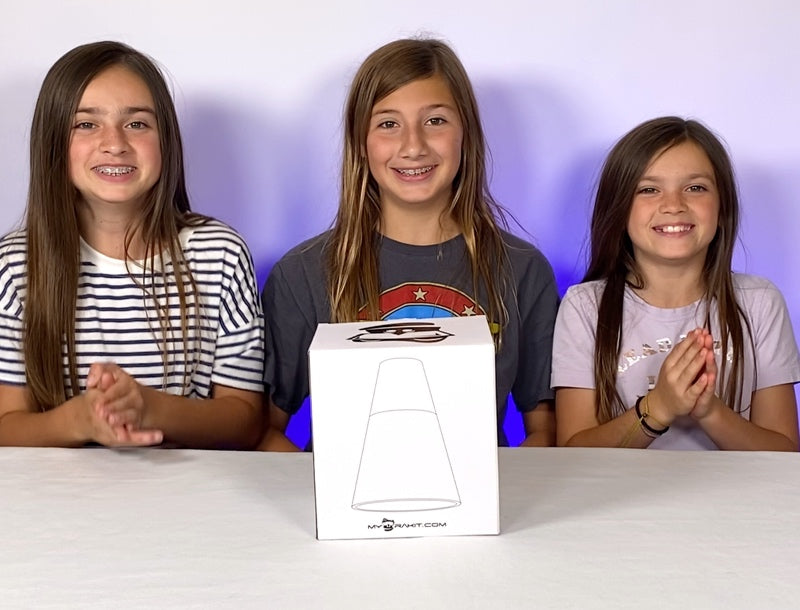 What's in the Box?
A compact 7-inch megaphone with 8 powerful, adjustable RGBW LED lights; a RAKIT® interchangeable lanyard and (1) insert to customize and create your design so you can start making a RAKIT® (additional inserts are available separately in packages of 10).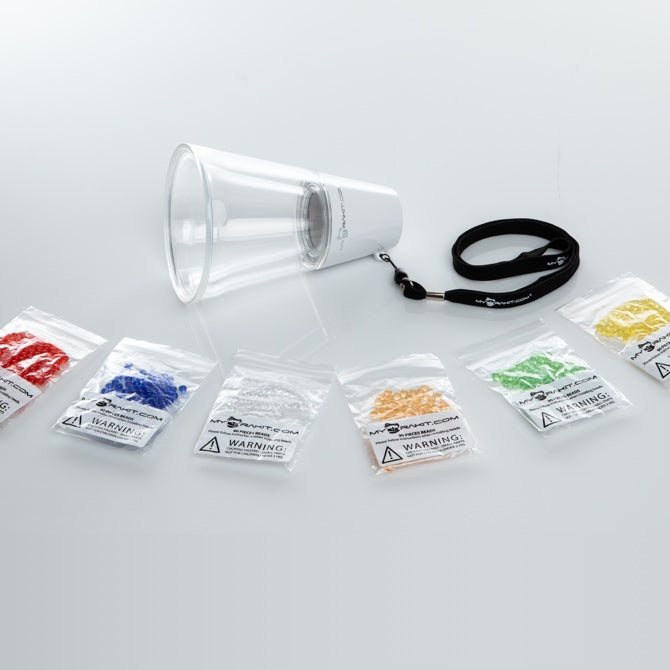 Adding the RAKIT® Exclusive Beads
To truly complete your design and to make more noise, add our exclusive translucent scratch-resistant beads to provide the best lighting effect. Be heard AND seen! We highly recommend using RAKIT® or round plastic beads only as other materials may scratch or damage the acrylic.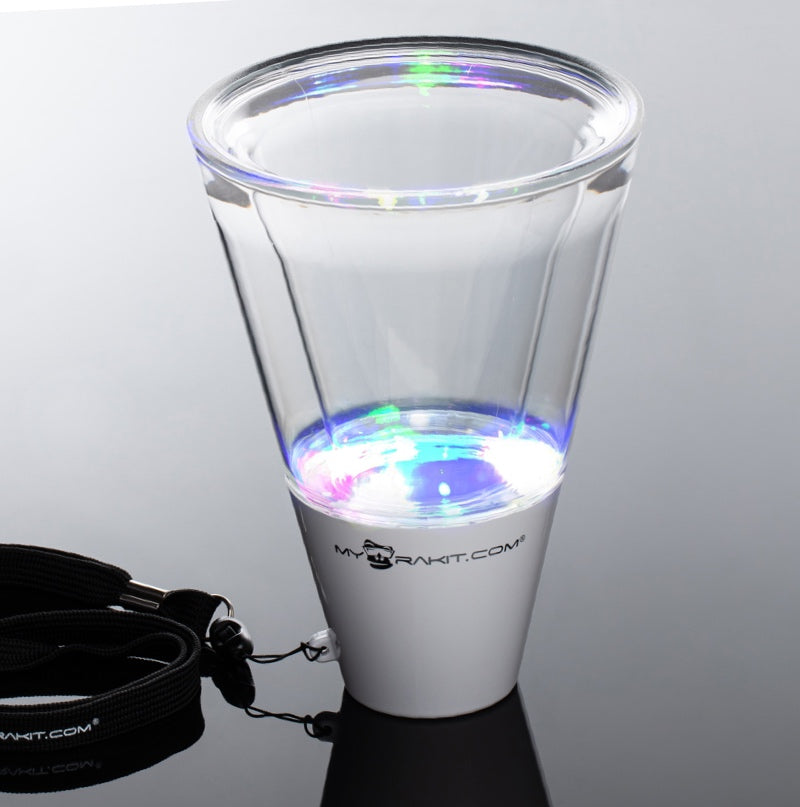 LED Settings
With 8 super-bright color lights and 3 brightness levels, RAKIT® helps you find the right light for any occasion. Choose your light setting (On, Chase, Pulse, Blink, Manual) and the LED light travels through the clear outer acrylic cone exiting along the outer rim; illuminating not only the translucent beads and your insert design but creating a halo effect on the light-emissive rim.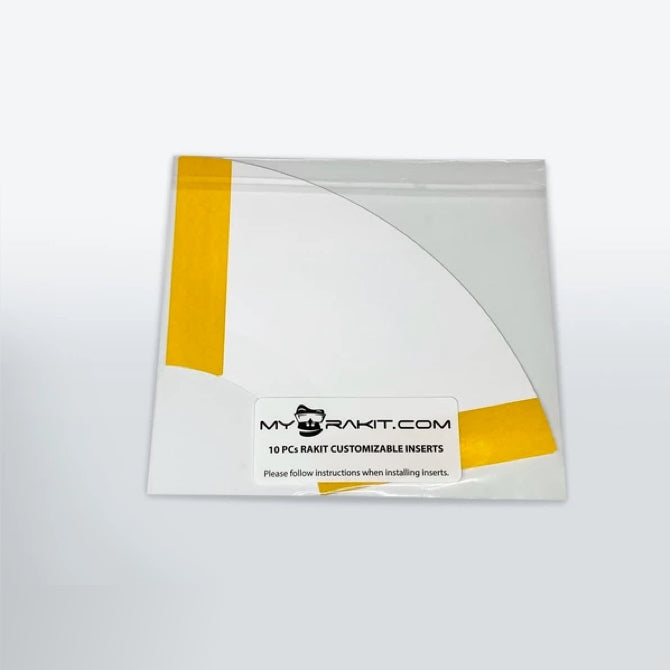 RAKIT® Exclusive Self-Adhesive Insert
Cheer on your favorite team or person! Simply create your design on your insert, peel the protective adhesive and apply your design.