This is who we are.
This is our story.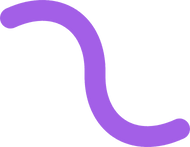 The Inspiration
My daughter Sofia was in competitive cheer for many years. During that time, I traveled with her to cheer competitions all over the country, (think: "Cheer Dad"). Spending that time with her was one of the greatest joys for me and something I will always cherish.
The Problem
In early 2017, while at one of these competitions, I looked around at all the parents and took note of all the crazy things we parents do to root for our kids. Some parents made plastic rattlers filled with team-colored beads and others constructed and decorated homemade megaphones. You name it, we parents do it...all to feel like we can do our little part to cheer our team on.
The Idea
So it occurred to me, "why not combine all of these thingamajiggers into an all-in-one compact device for the ultimate fan?!" It could be used for any type of sport, from kids sports to college and professional sports. After all, what fan doesn't want to feel a part of the action? So I thought, why not.
The Result
We've spent three long years developing version after version, finally arriving at RAKIT®. We hope you enjoy making a RAKIT as much as we do!